So ruffles on wedding dresses are back. I remember the last time they were in fashion. I also remember creasing up at the hilarious awfulness of them after they went out of fashion, but, sheep that I am, I now think that some ruffley dresses are rather wonderful; ruffles + wedding dress = stylish princess.
I've compiled a few so that you too can appreciate them in their ruffled glory.
From left to right, Charlotte Balbier, Ian Stuart, Suzanne Neville.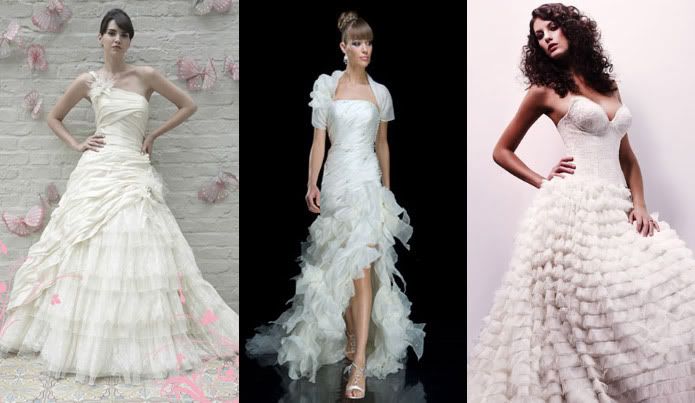 From left to right; Amanda Wyatt, Lucca, Ellis Bridal